Love Your Body Institute Presents:
Making

Transformation

Real
Expanding Our Capacity to Awaken, Heal and Transform...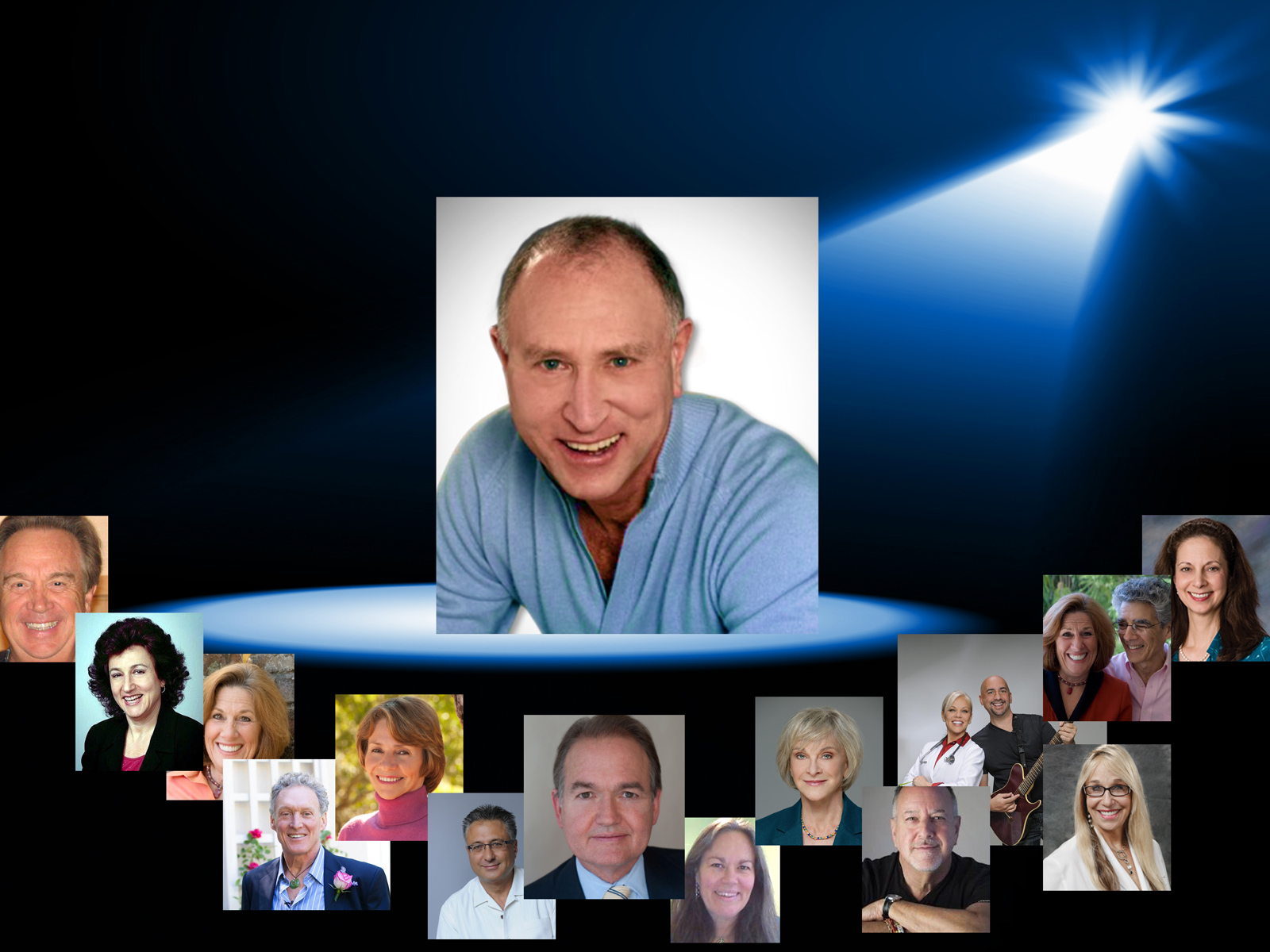 How does experiencing transformation result in better health and healing?
How can transformation improve our creativity, thinking, and communication?
How can transformation help to keep us focused in a world of distractions?
How can transformation help us to raise our children to be more successful and joyful?
The LOVE YOUR BODY INSTITUTE (LYBI) offers comprehensive pathways to transformation.
Our passion is exploring optimal health and the specific and universal nature of healing through different systems and modalities that focus on the interrelationship of the mind and body.
Our mission is to provide education and experiences that expand our awareness of our own capacity to awaken, heal and transform.

What
this Conference
is all about:
This conference has been lovingly crafted to create a weekend of profound learning and transformation. Our renowned group of experts from diverse healing modalities will offer a broad range of wisdom and perspectives about optimal health and the nature of healing.

This is a RARE opportunity!

Set among 140 acres on the rural EarthRise Retreat Center in Northern California, surrounded by a backdrop of magnificent beauty, immerse yourself in this extraordinary weekend of
exploration and healing.

In our time together you will:

Gain a heightened perspective on your capabilities.

Feel more spacious and free and significantly more energized in a peaceful and clear way.

Develop more clarity how the mind and body are integrated.

Gain awareness about negative patterns that undermine your intention and ability to sustain consistent action.

Feel empowered by your own capacity to nourish and heal yourself.

Be deeply inspired through your personal connection with the renowned thought leaders.
Why Are
So Many People

Excited
About This Conference?
Consider some fascinating thoughts on the Experience of Transformation
from the world's most foremost leading experts:
The process of learning requires not only hearing and applying but also forgetting and then remembering again.
~ John Gray
Transformation never makes the past wrong. Transformation allows access to healing possibilities the conditioned mind cannot imagine...
~ Barry Taylor, ND
When you let go of trying to get more of what you don't really need, it frees up oceans of energy to make a difference with what you have.
~ Lynne Twist
Compassion is a life long learning. We're going to be deepening our compassion until our very last breath.
~ Raz Ingrasci
TESTIMONIAL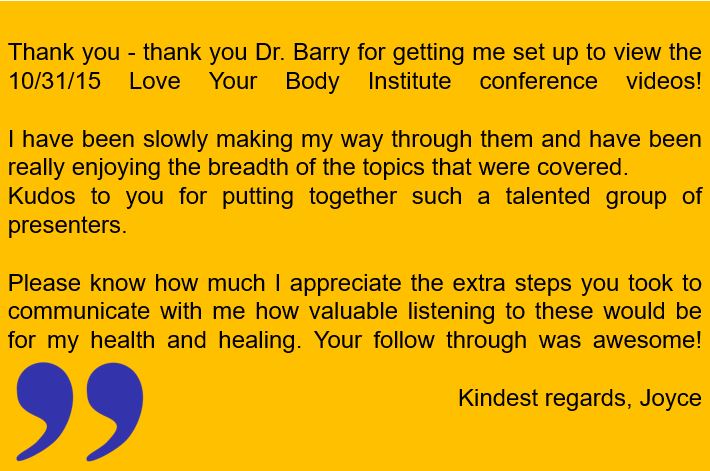 Come experience personal connection with renowned
Transformation

Experts :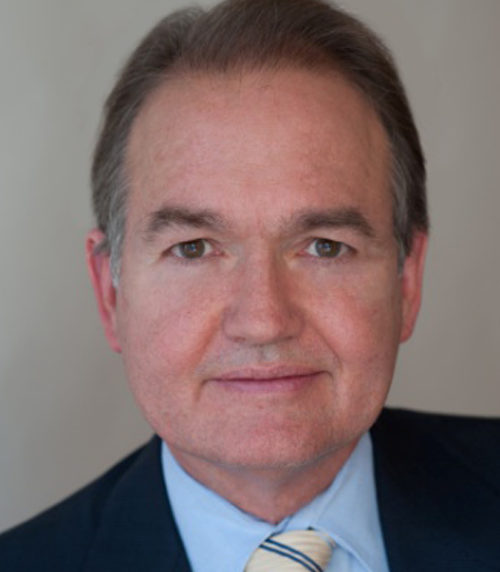 JOHN GRAY
Staying Focused in a Hyper World
For the past 30 years, John Gray has taught us how we are all different and has given us new insights how to improve communication skills and strengthen relationships.
His latest research focuses on the growing crisis of hyper stimulation and the effects it has on our children and the entire fabric of our modern society. At this conference, he will be sharing his findings explored in his newly released book,
Staying Focused In A Hyper World: Natural Solutions For ADHD, Memory And Brain Performance
, and offering practical strategies for increasing clarity, memory, motivation and focus.
Without focus, communication breaks down in relationships and frustration increases. Without focus at work, people are increasingly dissatisfied and bored, often feeling unappreciated, distracted, exhausted or overwhelmed. Without focus, our lives lose purpose, we are easily distracted, forgetting what we are here for or never realizing what is most important in life.In this workshop, John Gray will share his research and findings and offer natural protocols to help increase brain focus and restore love and passion in your relationships.
John Gray is the leading relationship expert in the world. His relationship and health books have sold over 50 million copies in 50 different languages. His groundbreaking book,
Men Are from Mars, Women Are from Venus
, is the best-selling non-fiction book of all time.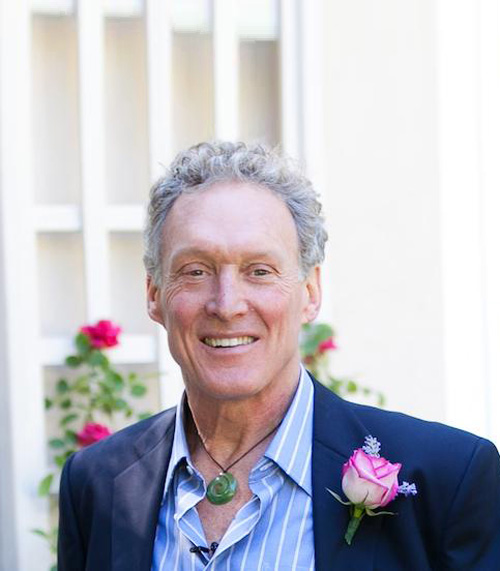 BARRY TAYLOR, ND & LANDON CARTER
How does Transformation relate to healing?

Often our life is oriented around change. Change is not bad or wrong. And transformation is not a different way of changing. Personal transformation is the "out of time" shift of one's way of being in the world. Unfortunately this shift can only take place in an empty space and it takes healing of the past programming and dysfunctional ways of being in order to create that empty space. Barry and Landon's talk will describe and illuminate this process.
Landon Carter has a diverse background to draw upon in his coaching relationships.
Landon has been involved in the human potential movement and spiritual practices since 1972 as student, practitioner, trainer, and coach.
He graduated from Yale and Harvard Business School. In the 1970's Landon was involved in the human potential movement as a trainer with Erhard Seminars Training (EST) and created and ran the advanced 6-Day Course. He is a long time meditator who has done a number of 10-day silent retreats.
Landon has taught decision making theory at Stanford's Business School in Lima, Peru while in the Peace Corps, and will be discussing his three books (Living Awake, Falling in Love Backwards, and The Awakened Relationship) that collectively define a path to enlightenment, freedom from upsets, and deeper love and connection using intimate relationships as the vehicle.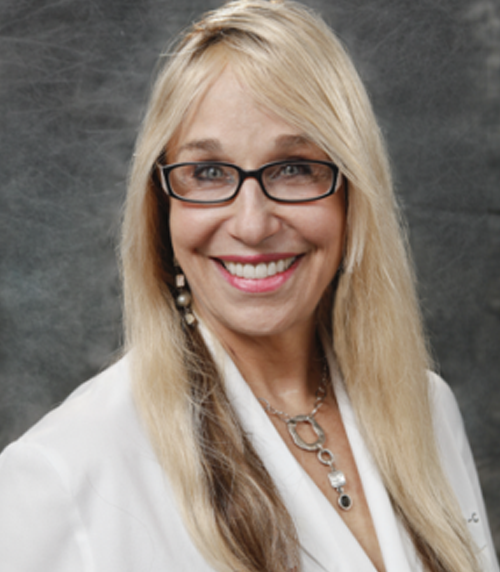 D. LINDSEY BERKSON, DC
Using SEX and HORMONES to TRANSFORM Aging
Dr. D. Lindsey Berkson trains medical doctors and is a thought leader in hormones, nutrition and digestion.
Her breakthrough book,
SEX – why your brain wants you to DO IT
, scientifically proves why nature intended us to have mind-boggling sex to support mind-boggling brain health as we age.
Dr. Berkson presents a mesmerizing comparison of estrogen and testosterone from the atoms on up into the bedroom, and how grasping these biological realities fuels our fires for intimacy, brain and mood boosting skills.
Berkson's book,
Healthy Digestion the Natural Way
was the first digestive book emphasizing mind/body/nutritional gastroenterology and is now used to train MDs at the American Academy of Anti-Aging.
Safe Hormones, Smart Women
, one of the first books on the safety and science behind bio-identical hormones. Dr. Berkson has taught internationally and is regarded for her combination of "Smart plus Heart."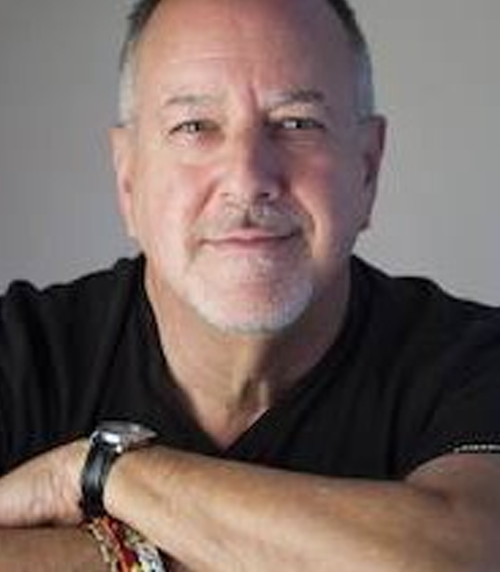 GARY MALKIN
Music is Medicine for the Heart and Soul: Utilizing the Power of Music as a Catalyst for Emotional and Spiritual Integration
Music is an incredibly powerful phenomenon that touches us in profound ways.
For more and more people, music transcends simply being a form of entertainment to become much more: a profound catalyst connecting us to a remembrance of the things that matter most.
Through an embrace of this new understanding of music, you'll not only be able to use music as a bridge to provide the benefits of contemplative practice; you'll also deepen your ability to feel connected to something larger than yourself.
You will learn how music can deliver direct experiences that will nourish your soul and strengthen your capacity to serve others more powerfully while being more present and open hearted with those you relate to.
This 'Keynote Performance" by seven time Emmy® award-winning composer, producer, performer and public speaker Gary Malkin offers poignant opportunities to learn how to course correct on life/work balance issues, deepen your ability to listen, strengthen your emotional intelligence and find ways to clarify and claim your unique contribution to the world.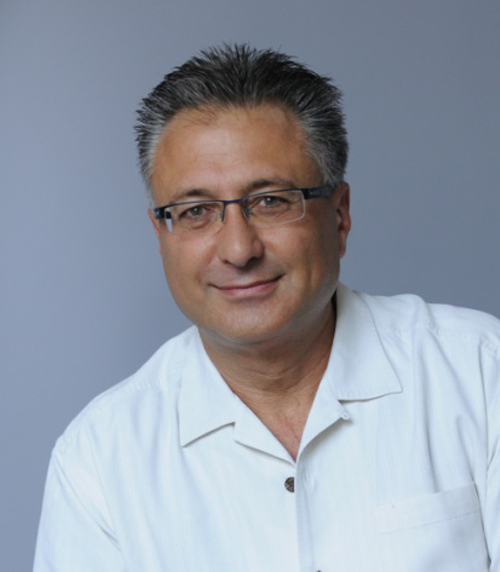 PETER KEVORKIAN, DC
The Neurological Basis of Transformation: Aligning the Mind and the Body through the Heart
This presentation will explore the magnitude of the human nerve system's capability. We will explore how to harness the power of this system to facilitate personal transformation and physiological reorganization.
Participants will receive practical tools that can be easily implemented into one's life.
When thoughts and actions are in total alignment we are empowered to the greatest degree. When that occurs, intuition is enhanced, healing is supported, transformation is possible. This presentation will offer logic, reasoning, understanding, and tools to create that experience.
Dr. Peter serves as president of the Massachusetts Alliance for Chiropractic Philosophy; he is chairman of the Board of Trustees of Sherman College, as well as the Board of the Massachusetts Chiropractic Society; on the Board of the IFCO as Board Chair, and teaches for the International Chiropractic Pediatric Association.
Dr. Peter lectures internationally on Chiropractic Philosophy, Patient Education and Pediatric Care, and was distinguished with his wife Dr. Patti Giuliano as Chiropractors of the Year by the Massachusetts Chiropractic Society in 2003.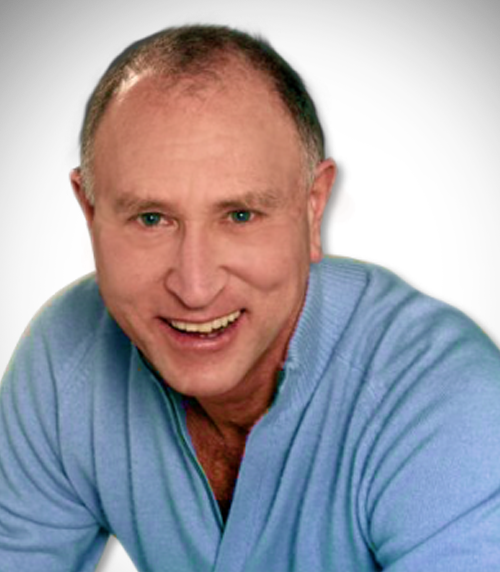 BARRY TAYLOR, ND
The Power of Observing - Keys to Loving your Body
Most of the time we all do not realize we live in a story, which includes our identity of who we are in the world. Beginning to observe is the first step in becoming aware of the filters and interpretations that effect what we see and say about ourselves. Observing is an art and a practice that takes courage, patience, and commitment.
Dr. Taylor graduated from National College of Naturopathic Medicine in 1978 and was the Chief Consultant on Complementary Medicine for NBC News in New England for over a decade. In the last 40 years, Dr. Taylor has studied health and healing and his key message is "our capacity to heal is far greater than what we have been taught."
His LOVE YOUR BODY program, designed in 1981 has had over 10,000 participants. The program deepens connections to the source of vitality, aliveness, and healing, allowing more love, forgiveness, trust, feeling more confident in our bodies and feeling connected to our life purpose.
Dr. Taylor will review how the practice of being more mindful and practicing observation can have enormous positive results on health and healing.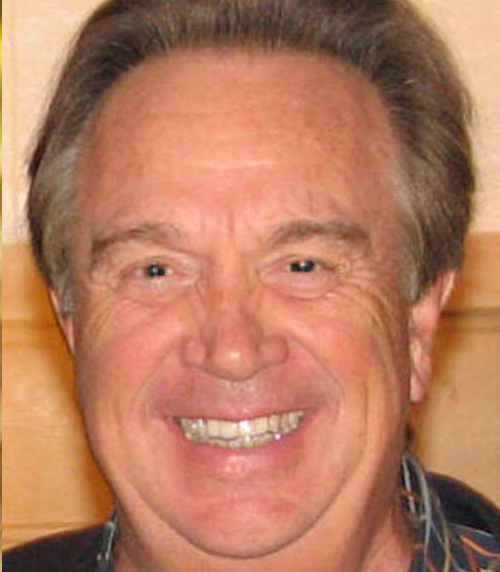 RAZ INGRASCI
Compassion as the Bridge to Healing
For centuries people have explored the connection between mental states and physical well-being. At its essence, Raz believes that illness is associated with fear and loss and healing associated with love.
What does it take to be unconditionally lovingto ourselves - emotionally and spiritually present - while we are in the midst of our own suffering and illness?
A big part of the answer lies in the realm of compassion, specifically self-compassion.
Raz will speak about how from early childhood we were trained not to know ourselves emotionally and spiritually, and how recovering this knowledge becomes the bridge to true healing, love and inner peace.
Charles 'Raz' Ingrasci
has been a pioneer in the field of expanding human potential for some 45 years. He is regarded for his leadership of the Hoffman Institute since 1990 and his expertise for inducing deep transformational change through the highly acclaimed Hoffman Process. Presently, he is the Chairman of Hoffman Institute International with centers in twelve countries serving some 5,000 people each year.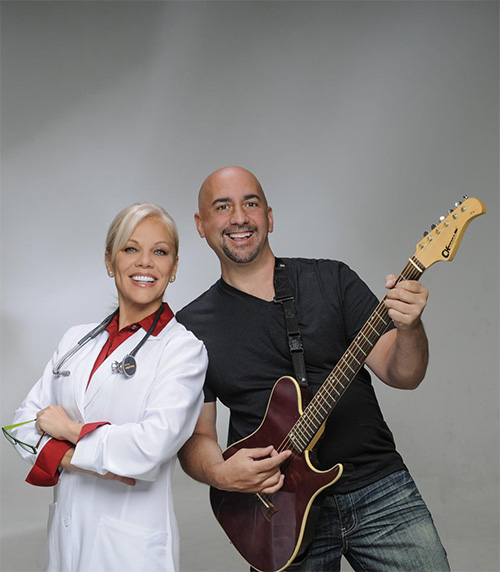 BARRY GOLDSTEIN & DONESE WORDEN, NMD
Medical and Musical Prescriptions' for Health



In this exciting presentation Global Health Educator and Physician Dr. Donese Worden and Grammy Award Winning Producer Barry Goldstein will present new studies on the role of bio-energetic medicine, frequency, sound, vibration and music to transform your physical, emotional, mental and spiritual health.

You will be introduced to:
• The science of bio-energetic medicine and how resonance, entrainment and frequency play a role in your own healing process
• The role of music in creating coherence, transformation and healing for yourself and your environment
• Leading-edge affordable nutrition can empower you to improve your health and quality of life
• Experiential tools for beginning and ending your day to increase energy levels and transform adverse sleep patterns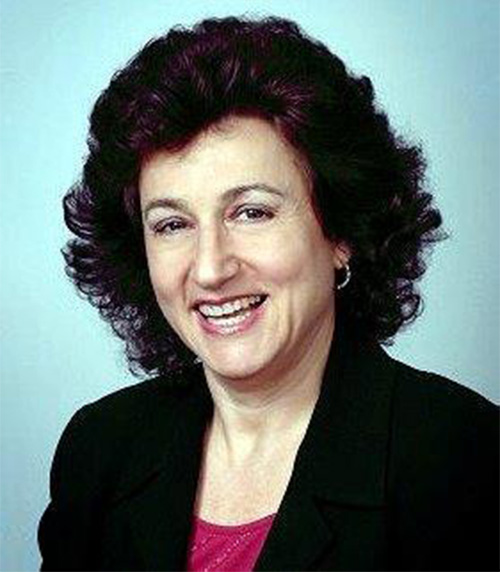 JUDITH SWACK, PhD
Take Loving Charge of Your Life
In our busy world of ambitious people and out of balance lives, we often neglect to take care of our bodies.
When the body is or feels uncared for, it can generate a variety of seemingly inexplicable emotional, physical, behavioral, and mental symptoms.
In this fascinating seminar, participants will experience the transformative power of Healing from the Body Level Up methodology to:
• understand clearly and without attachment how unconscious self-sabotage patterns run behavior
• release or transform the negative energy at the center of these patterns
• and allow for the creation of new attitudes, world views, ways of being.
Judith A. Swack, Ph.D. is a healer, the developer of Healing from the Body Level Up (HBLU), has a Ph.D. in biochemistry, postdoctoral training in human immunology, is trained in Thought Field Therapy, and is the recipient of the 2015 ACEP award for major contribution to the field of Energy Psychology.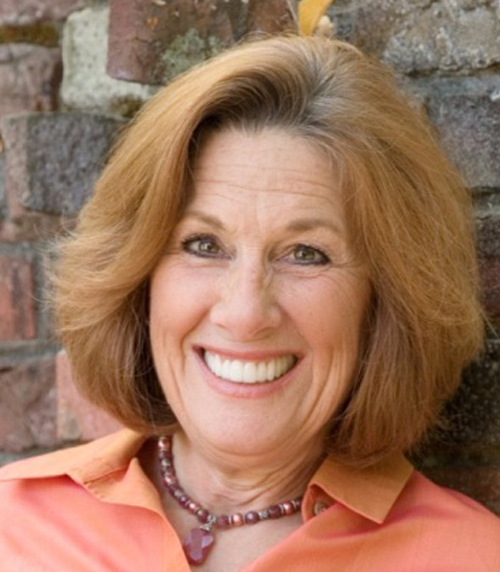 SHELLY LEFKOE
Transformational Parenting: Raising Children to be Joyful and Successful
What does it mean to be a transformed parent and raise a transformed child?
Many of us lead lives that are less than blissful. We procrastinate, worry what others think of us, feel stress and are either driven to achieve, feel like we are incapable of realizing our dreams, or feel like we can't ever really just be without doing.
Shelly will teach us how to raise conscious, joyful, contributing human beings, who are free to express themselves fully and are free from the limitations that so many of us have.
She will give you two powerful principles and many tools that will allow you to facilitate your children to create positive rather than negative beliefs about themselves and life.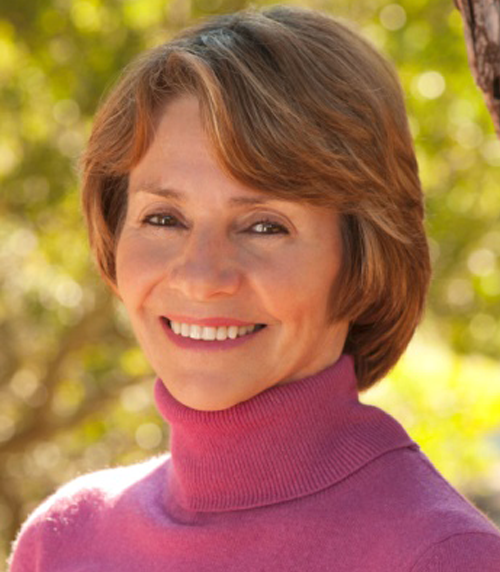 LYNNE TWIST
Transforming Your Relationship with Money as a Template for Life
Most people have beliefs and emotions associated with money driven by fear, anxiety, and the need to consume more and more. Looking at our relationship with money can be a metaphor for how we look at our relationships and how we see our place on the earth. In this workshop, Lynne will dynamically explore how you can shift your subconscious beliefs about money and make financial choices from values that will contribute to you feeling connected and expressing your deepest yearnings. She will use her amazing life stories and lessons learned to assist you in seeing the possibility of money as a source of power and positive change.
Lynne is a master coach empowering people to appreciate basic foundations of transformation and living life with integrity and commitment. She is the author of
The Soul of Money
and has devoted her life to ending world hunger, raising over $150 million to increase awareness and transforming how people perceive this issue. Over 15 years ago, she co-founded the Pachamama Alliance with a mission to transform our relationship to environmental sustainability, social justice and spiritual fulfillment.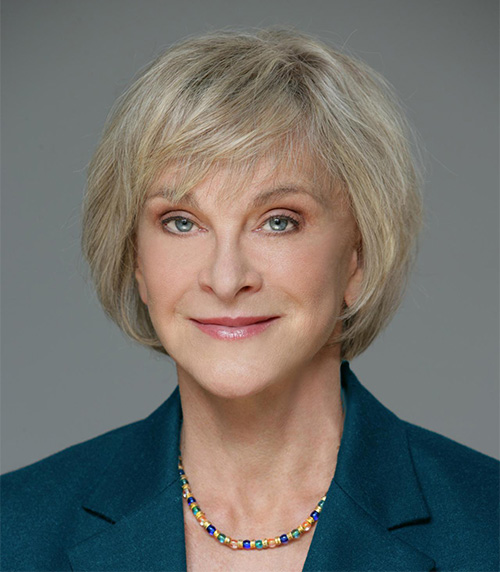 HYLA CASS, MD
Transform Health and Healing with Functional Medicine
Most of us have been brought up and powerfully influenced by a paradigm of disease management that has a focus on statistics and symptomatic relief.
The possibilities of using nutrition to influence how we relate to our body and how to optimize function is an exploding field in medicine. The inter-relatedness between the immune system, brain, and digestion will be discussed to illustrate how the energy of food and specific nutritional choices can transform diseases processes and many uncomfortable symptoms.
Listening to our physical messages in a context of what is my body saying nutritionally, can be a powerful inquiry to that leads to unreasonable positive results.
Hyla Cass MD is board-certified in psychiatry and neurology (ABPN) as well as integrative and holistic medicine (ABIHM, nationally recognized expert and educator in integrative medicine.
She has appeared on The Dr. Oz Show, and The View.
She will discuss the inter-relatedness between the immune system, brain, and digestion to illustrate how the energy of food and specific nutritional choices can transform disease processes and how many uncomfortable symptoms can be alleviated or cured.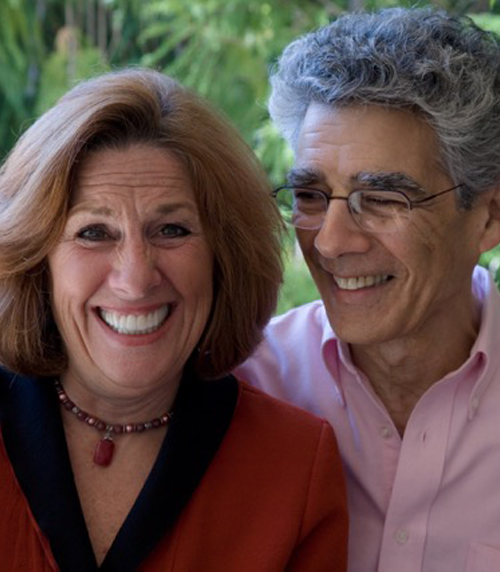 SHELLY & MORTY LEFKOE
The Meaning We Give Our Experiences Can Make Us Sick
It is acknowledged by virtually everyone in the medical field that stress is a major cause of most serious illnesses and is, therefore, a significant cause of early death. Morty and Shelly Lefkoe contend that events aren't inherently stressful. Our stress is the result of the meaning we give events that have no inherent meaning.
During their presentation, they will explain the evolutionary reason we give meaning to events all day long, why we give mostly negative meanings, and how to dissolve meaning. They will work with participants to help them dissolve the meanings they gave to a recent event and the negative feelings that were caused by those meanings. Participants will leave with a tool that will enable them to free themselves from their stress and suffering and create unimagined new possibilities for their lives.
Morty is the co-founder of the Lefkoe Institute. He and his associates have used the Lefkoe Method to help over 14,000 clients in private sessions eliminate undesirable behavioral and emotional problems.
Shelly Lefkoe is a co-founder and vice president of Lefkoe Institute. Using the Lefkoe Belief Process, she has had the privilege of helping thousands of clients worldwide rid themselves of a wide variety of problems. She is also the author of
Parenting the Lefkoe Way
, a guide to effective parenting.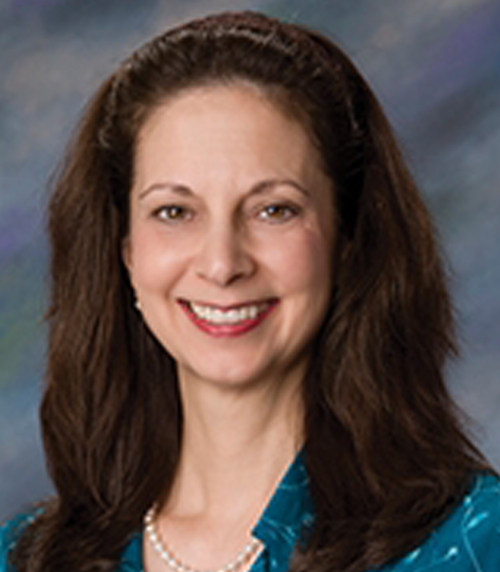 NANCY DIMARTINO, MD
Cancer as a Door to Healing



Dr. DiMartino has a passion for the journey one takes after the diagnosis of cancer.

Using case histories, she will explore how the interactions of our beliefs and feelings can have profound effects on encouraging prolonged survival as mind, emotions, spirit and body are brought into better balance.

Dr. DiMartino graduated New Jersey College of Medicine in 1979. She is a board certified medical oncologist with 32 years of experience.

In 2011, she was selected as one of the "Best Doctors in America," nominated by her peers.

She was distinguished with being Chief of Oncology at Boston Veteran's Administration Medical Center, ranked in the top 5% of physicians in the US and lectures frequently in her local community on healing opportunities after diagnosis with cancer.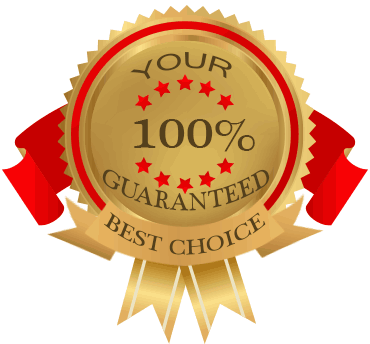 Come

Experience Transformation

Live at this Risk-Free Online Streaming Event Immersion Experience
We are 100% confident that you will absolutely love this conference that we guarantee you won't find better value!… See you there…
One-Time Only Payment
–
Includes a Personal Access Code to the Weekend Live Streaming Event
AND
the BONUS Interview Recordings
Share this on your Social Media profiles
Copyright 2015 - Love Your Body Institute - All Rights Reserved